A Children's Book For Little Girls With Big Dreams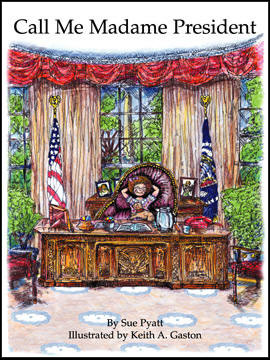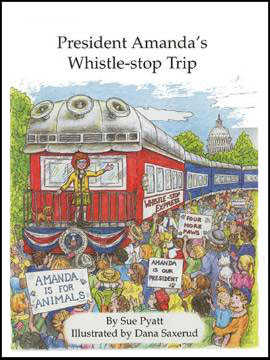 Also Available for Purchase at Kinder Haus Toys
Located in Arlington, Virginia

"The tale of a little girl with a big dream and an imagination to match." - Washington Post Book World

"A whimsical story in verse of a precocious, curly-haired 8-year old." - USA Today

---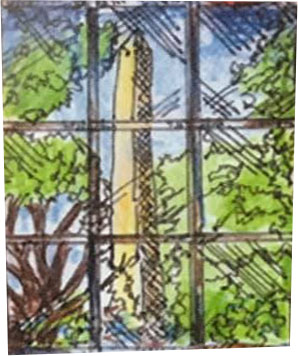 This delightful picture book by two Washington-area residents tells in catchy rhyming couplets the tale of a little girl with a big dream, and an imagination to match. Eight-year-old Amanda not only wants to be president, she can see herself in the Oval Office right now. She won't just be holing up in the White House, either. Here she pictures herself acting presidential at a whole series of Washington landmarks, from Einstein's statue and the Smithsonian Castle to the Kennedy Center and the Capitol so vividly that even her big brother is sold on the idea. Gaston's sunny pictures bring many familiar corners of the city alive. Better yet, they should inspire a lot of little girls to visualize themselves, as Amanda does, where they will one day be at the very highest level of political power. - The Washington Post

About the Book
When I have a piece of chalk,
I play hopscotch on my walk.
Sometimes I jump with all my might
and leap so far I'm out of sight.
If I land in a White House tree,
the Secret Service keep their eyes on me.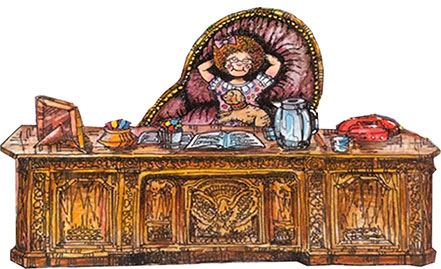 Thus begins the story of Amanda, a little girl with one of the biggest dreams of all -- the dream to be the President of the United States. Naturally, her story is told against the backdrop of Washington, D.C. with all the splendor and charm of the famous places. Here is a delightful tale of the presidency from the point of view of an eight-year-old girl who longs to show her older brother a thing or two. This is a great self esteem book for girls.

About the Author
Sue Pyatt is the owner of Kinder Haus Toys and Children's Clothes in Arlington, Virginia since 1982. Call Me Madame President is Sue's first book, and she freely admits it was somewhat inspired by one of her own childhood favorites, Madeline, by Ludwig Bemelmans. "Spunky little girls are interesting to read and write about," she says. "I thought of the idea for my book while I was out walking my dog. This is often a time when my imagination seems to swing into gear." Sue graduated from the University of Florida with a B.A. degree in Language Arts. She has three grown children and lives with her husband, Everett, in Arlington.

Email Sue
Need to contact Sue please email spyatt1@comcast.net

D.C. DANIEL
If you are interested in buying or learning more about Sue Pyatt's other book, check out the
D.C. Daniel Washtington Superhero website: dcdaniel.com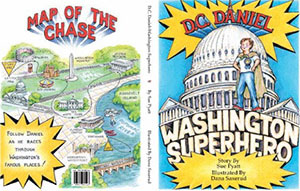 BUY HERE!